It may be because you are always in a rush and can't be bothered to take this extra step, or it could just be because you're not quite sure how to work with them, but you may be one of the many women who veer away from the use of concealers. Now unless you have incredibly luminous and flawless skin, you are missing out on something if you do not try adding a good concealer to your list of makeup essentials.
More often than not, we think that concealers are only useful for covering up obvious blemishes, such as pimple marks and redness. However, using a good concealer can also help hide the effects of those sleepless nights by diminishing dark circles under the eyes. This gives a fresh effect and helps avoid distracting raccoon eyes which can really take a lot away from the efforts you put into applying makeup on your face.
Just a dab goes a long way
One of the most important things to remember though, is that concealer can be your best friend or your absolute worst enemy. If applied incorrectly, it can make you look even more splotchy, which is exactly what you wanted to avoid in the first place. It is therefore important to use very little product with each application. You may want to use a concealer brush, as this picks up the right amount of product and is able to apply it precisely to the areas which need attention. An alternative, and one that I personally prefer, is the tip of your pinky finger. This is useful for blending, since your body heat helps incorporate the product more evenly.
If you are applying concealer underneath your eyes, start from the inner portion going out. Try not to use outward strokes, because it might spread the product unevenly. Instead, use a tiny amount each time and pat the area until the product has been well-blended into the skin. If you are using a cream product and intend to set it with a powder-based one, don't wait too long, as the color may not come out very evenly.
If you are using a cream foundation, you can apply the concealer first and then layer the foundation over it. However, if you are using cake or liquid foundation, you will have to apply the concealer after. Personally, I always apply the concealer after foundation because I feel like I have more control over the evenness of the application and the final effect. I also don't end up ponging or brushing away the concealer with my foundation.
Great concealer picks
The kind and consistency of concealer you buy will depend on your skin type as well as the kind of blemishes you intend to cover up. One of the most versatile buys is Bobbi Brown's Creamy Concealer Kit. The product blends well and keeps the skin adequately moisturized, which helps avoid caking. It also comes with pressed powder to allow you to set the product evenly and quickly.
Another crowd favorite is Laura Mercier's Secret Camouflage. It covers up minor discolorations effectively.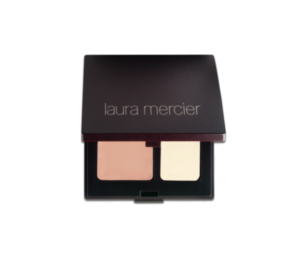 Perhaps the most popular of them all, Yves Saint Laurent's Touche Éclat is not really a concealer in the conventional sense. If you use it like a regular concealer, you might not be able to take advantage of its benefits. It actually works more like a highlighter as it brightens the face and erases dark circles and shadows, making your skin look even and giving you that beautiful glow.
There are many other brands and types for you to experiment with. Don't be afraid of using concealers, but don't try to "conceal" your entire face with the product, either! You may find that a tiny, almost invisible dab is all that you will need to perfect your look.
Photos via bobbibrowncosmetics.com, lauramercier.com, ysl-parfums.com